History:
Canada has been involved in wheelchair floorball since being invited to the Para Games Breda 2013. At this tournament, team Canada dressed the likes of Patrick Anderson, Jaime Borisoff, and Ross Norton, former wheelchair basketball world champions, and ended up finishing in fourth place behind the Netherlands, Czech Republic, and Sweden.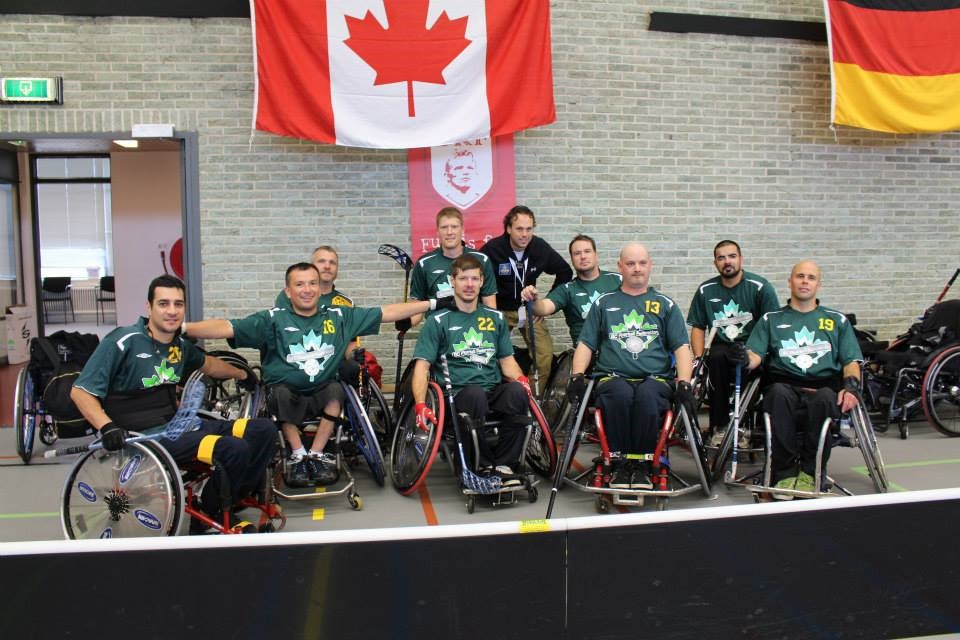 Canada has since returned to the Para Games Breda in 2015 and 2017, both times with different teams including Peggy Assinck, Canadian women's sledge hockey player, Kevin Duchane, Canadian sledge hockey goalie, Bruce Reding, Canadian sledge hockey player, Alastair Bailey, a former NFL Europe Linebacker, and a couple of Dutchmen joined team Canada to help round out the group. Canada has continued to transition to this new hockey type sport back home. Players in Canada had to transition from cut down carbon fibre hockey sticks and hard plastic balls to plastic blade sticks and wiffle-type balls. Other areas of floorball Canadian players had to adapt to were things like not using hands to stop the ball, not hitting other players, and not hitting other players sticks.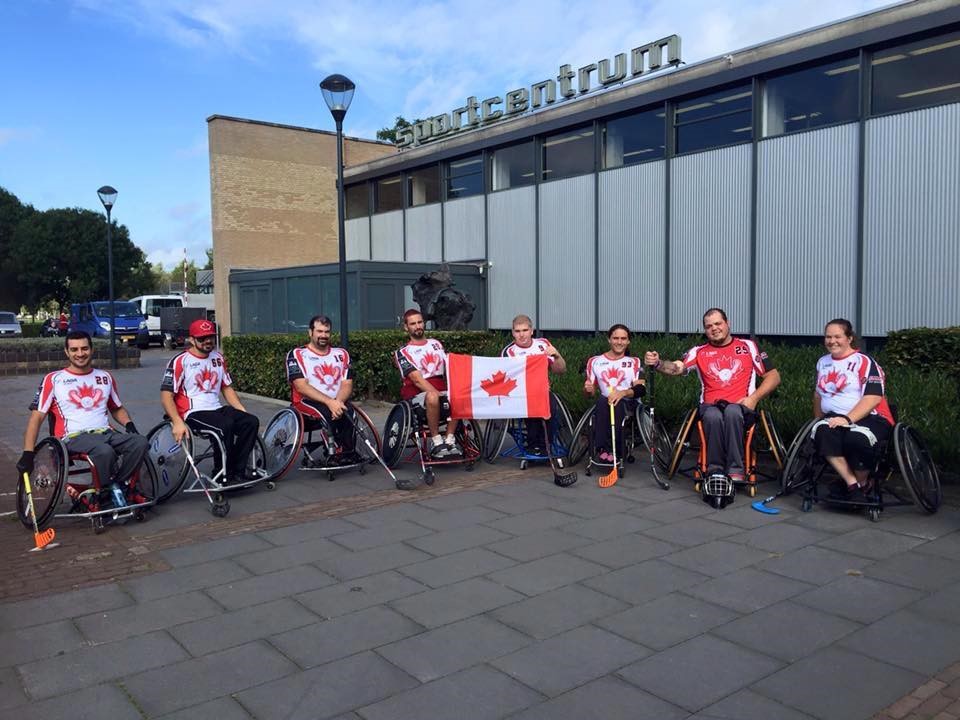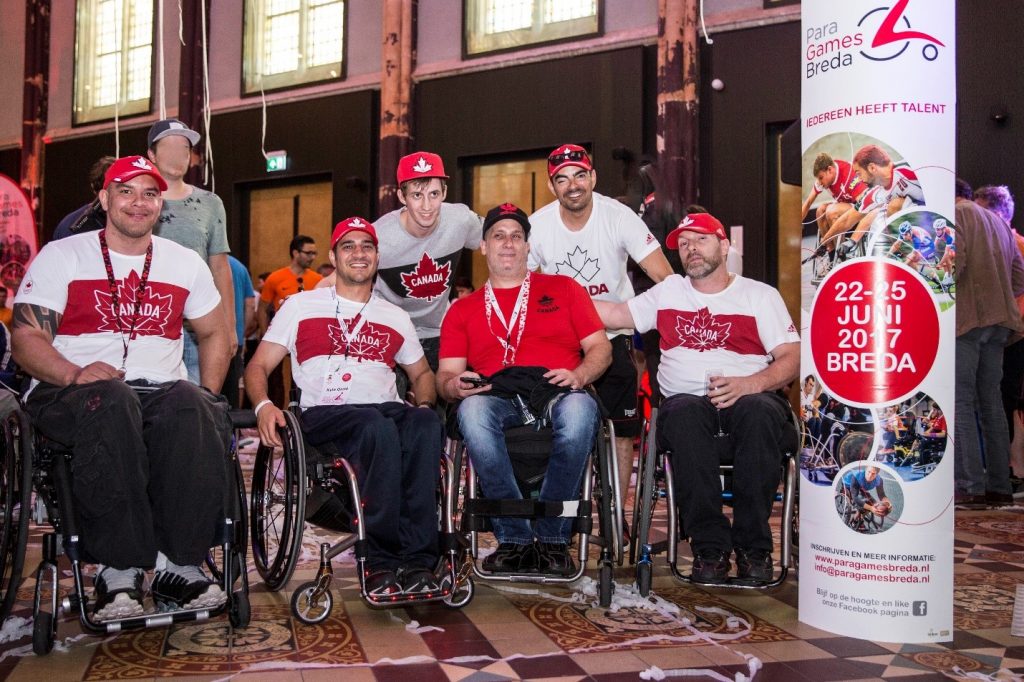 Other international competitions Canada has entered were the 2016 & 2018 Swiss Wheely Opens. At these tournaments Canada had Philipe Bonnot in goal, another sledge hockey goalie. Other new editions included Sir Robert Pullen in goal, retired Master Corporal Princess Patricia's Canadian Light Infantry, nephew and uncle combination in Suki and Manny Sanghera, and a bunch of regulars in Paul Finkbeiner, Shaun Mills, and brothers Quin and Kyle Gieni.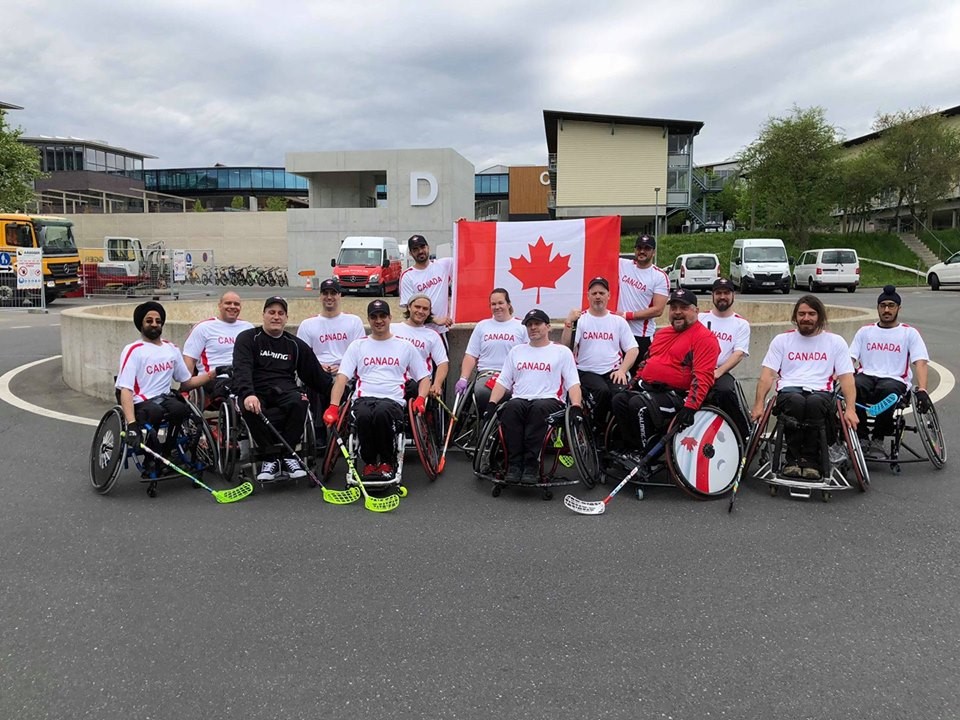 The BC Wheelchair Floorball Association has continued to grow this sport in Canada being the first wheelchair floorball non-profit society to be incorporated in Canada. Canadian players now have options to play in the city of Vancouver twice per week. There has been one tournament in British Columbia thus far in 2018 which included 4 teams and wheelchair floorball Canada will continue to have yearly tournaments on an ongoing basis. Canada will also continue to grow wheelchair floorball in the eastern part of the country, since this is the most populous area, we can imagine there will be many more players from here.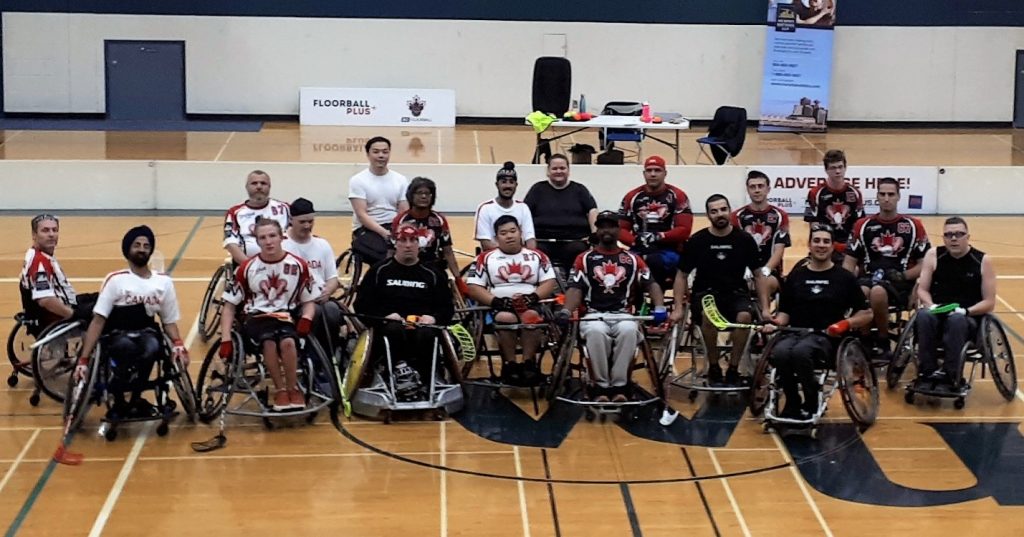 contact: bcwheelchairfloorball@gmail.com