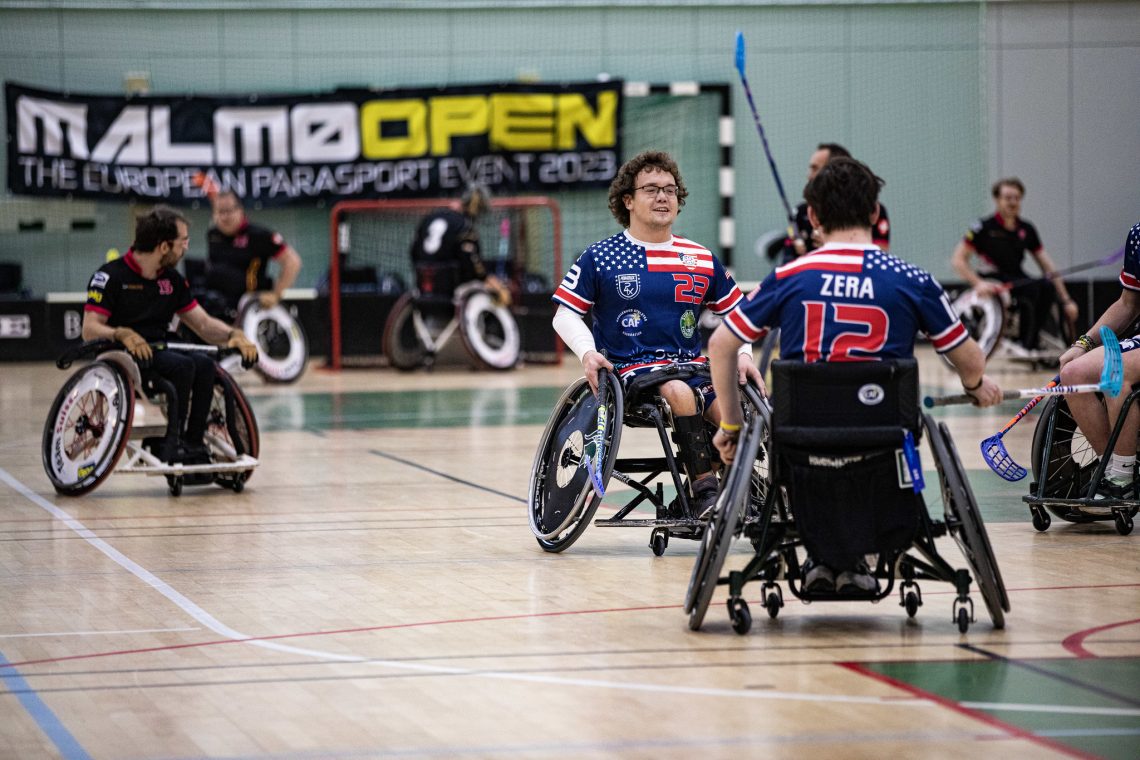 USA Wheelchair Floorball Team representing the United States of America and USA Floorball at the 2019 Paragames Breda, home to the largest Wheelchair Floorball tournament in the world.
Thanks to Michigan State University and the generous sponsors such as Challenged Athletes Foundation, Dean Transportation, Domino's Pizza, PER4MAX Wheelchairs, The Steadfast Foundation, MSU Federal Credit Union, Learning Experiences and North Side Sports AB, as well as the very diligent work of General Manager, Piotr Jozef Pasik and his Staff, USA Floorball and Team USA will be represented at the 2019 Para Games Breda, held in Breda, Netherlands from June 27th to June 30th.
The game schedule for Wheelchair Floorball can be found here.
Paragames Breda has over 20 sports with athletes competing from all over the world. As highlighted by the International Floorball Federation, both PowerChair Hockey and Wheelchair Floorball are represented at this international sports event. PowerChair and Wheelchair are two different sports that both use floorball gear.
USA Floorball recently added Wheelchair Floorball as their 5th national team and hoping to see PowerChair added in the not too distant future.
The following players made the Team USA roster:
– Briggs, Christopher, #17, D
– Briseno, Roberto, #45, G/F (Captain)
– Hoolsema, Daniel, #15, G/D
– Konfara, Kevin, #23, F
– Landis, Gregory, #22, D
– Nassor, Hamdy, #11, F
– Pasik, Piotr, #10, F
– Severance, Brent, #4, F
– Storer, Joshua, #16, D
Contactperson USA Wheelchair Floorball: Piotr Pasik
By Anders, source: USAfloorball.org